Custom Solutions
Panel Re-upholstery
Sometimes a company may want to give their office a face lift, and one way to accomplish this is to, instead of purchasing a brand new panel system, reupholster their existing panels. To get the panels re-upholstered, CPI sends a crew to the project site that dismantles the panels and brings them to our warehouse to get them done.
Each time our re-upholstery experts make them come out as if they were brand new. After the work is done, CPI sends a crew back to the project site to reinstall the workstations. This is particularly helpful when the client purchases new furniture to add to existing furniture and wishes to reuse the existing panels to match the new fabric.
Custom sizing
Many times during office reconfigurations, existing work surfaces need to be re-sized to fit the new configuration. We have the tools and equipment to cut any work surface to the new desired size and we can do custom cuts either at job sites or at our own warehouse, depending of the needs of the customer.
Should any saw dust be on the ground after a custom cut, we vacuum it up and leave the job site tidy!
Wood furniture repair
At times, wood furniture gets nicks and dings on them. We are able to make minor scratches look unnoticeable ourselves, and have great resources to get larger damage repaired by a wood furniture repair professional.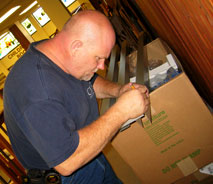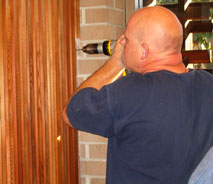 "I've worked with CPI for approximately 10 years and have always been impressed with the care and attention they've given my clients. But the project I was most impressed with was an installation that seemed impossible to accomplish in the time frame given. January 2007, the CPI team installed a 185 workstation project in 10 days, what should have taken weeks. My client was incredibly impressed and grateful we met their move-in deadline.

Aligning my company with CPI and their level of excellence has proved to be a real asset to my company.
"
—Angelica N. Miller, Owner / Designer
ANM Design Studios