Project Management
CPI can help project manage installations for both large and small dealerships. However our project management services are even more valuable for dealerships that do not have their own installation departments or with overwhelmed project managers.
Our project management starts from our facility. Our office staff begins by coordinating projects directly with the furniture dealer, manufacturer, and shipping companies. Once the product is received in our warehouse, each piece is checked in, inspected for damage, and logged into CPI Project Management System. Following that, the packing list is compared against a product list or bill of materials to ensure each piece that came in is correct. Our Office staff is then able to coordinate with the dealership, client, and any on site trades to ensure a seamless installation.
A few days prior to installation, each project is carefully looked at and gone over with the job site supervisor and installers. If issues arise during installation, our installers trouble shoot problem at first. If unable to solve the problem, the dealership or manufacturer is contacted to report the issue(s). Should concealed damage be detected upon delivery to job site, digital photos are immediately forwarded to the dealership as each installer is equipped with a camera phone.
At the end of each project, our crew does a final cleaning and a walk through with the client and creates a detailed punch list. Punch list reports are then posted on our web site (which you may access via a secure log in page), faxed, or e-mailed to you depending on your personal preference.
Our goal is to always maximize our organization and communication to minimize the salesperson's need to project-manage, which frees the dealership up to focus on sales and customer service. Because we think of ourselves as an extension of the dealer's project management and installation departments, when you contract CPI to handle the project management and installation, you can rest assured your client is in good hands. We're here to make sure the client is taken care of and that the salesperson is not wasting valuable time on job sites.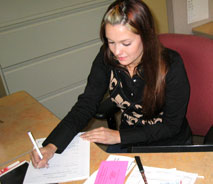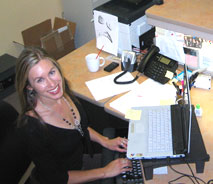 "I've worked with CPI for approximately 10 years and have always been impressed with the care and attention they've given my clients. But the project I was most impressed with was an installation that seemed impossible to accomplish in the time frame given. January 2007, the CPI team installed a 185 workstation project in 10 days, what should have taken weeks. My client was incredibly impressed and grateful we met their move-in deadline.
Aligning my company with CPI and their level of excellence has proved to be a real asset to my company.
"
—Angelica N. Miller
Owner / Designer
ANM Design Studios